SUPPLEMENT TOTAL ACCESS S-CAPE EVACUATION SYSTEM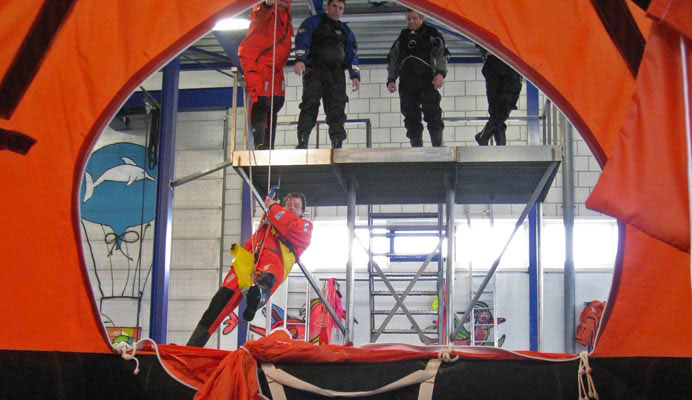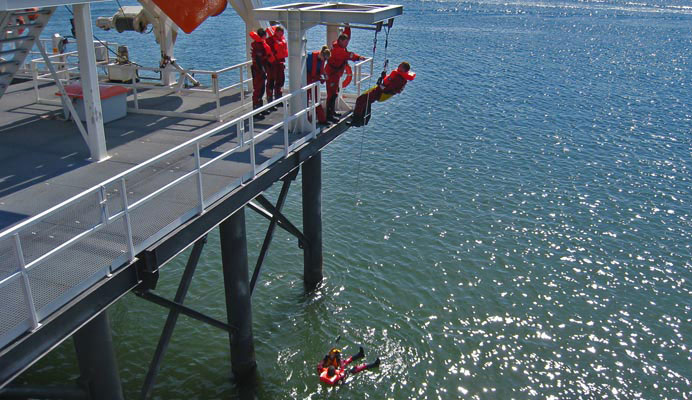 Course code
S-Cape
Validity certificate
4 years
Course duration
2 hours
Course price (excl. VAT)
€125,00
Intended for
Persons working at an offshore mining installation equipped with the Total Access S-Cape evacuation system (like platforms of Neptune, Shell, N.A.M. and TAQA).
Objectives
The delegate learns, in case of a calamity, to safely use this personal descending system to evacuate a platform.
Course content
Introduction to the Total Access S-Cape System and its applications.
Correct and safe use of the S-Cape system.
Praktical sessions descending with the S-Cape.
Prepare the S-Cape personal descending system.
Course details
Prerequisite training
No specific knowledge required
Medical requirement(s)
No medical certificate required.
Course language
Dutch and English
Maximum No. of participants
6
Additional information
The training is (normally) scheduled in combination with a NOGEPA 0.5A / 0.5B course. You need to register for this courses separately. For groups, training dates to be scheduled in consultation.
Registration costs (excl. VAT)
Start dates
06-10-2023
Paleiskade 70
Den Helder
13:00
Available seats: 1
18-10-2023
Paleiskade 70
Den Helder
13:00
Available seats: 0
27-10-2023
Paleiskade 70
Den Helder
10:00
Available seats: 0
30-10-2023
Paleiskade 70
Den Helder
13:00
Available seats: 0
02-11-2023
Paleiskade 70
Den Helder
13:00
Available seats: 2
17-11-2023
Paleiskade 70
Den Helder
13:00
Available seats: 2