COXSWAIN CONVENTIONAL LIFE BOAT AND CAPSULES NOGEPA 2.7B C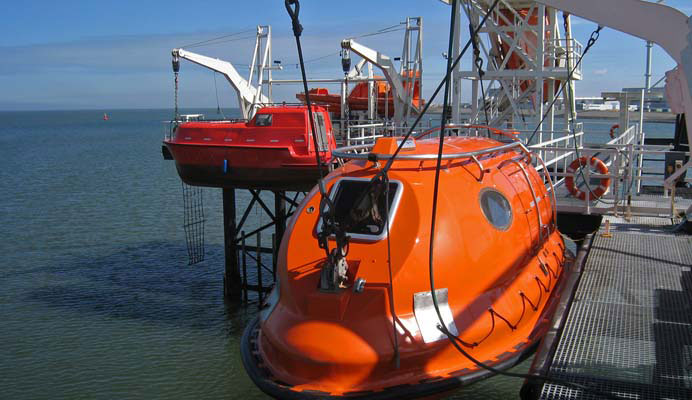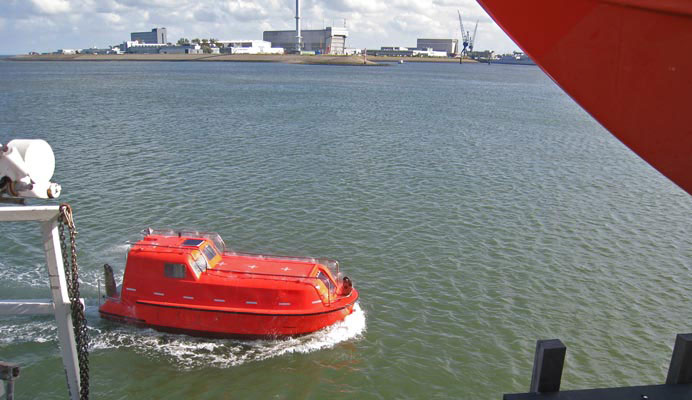 Course code
NOGEPA 2.7B C
Validity certificate
2 years
Course duration
1 day
Course price (excl. VAT)
€395,00
Intended for
Persons designated as coxswain of survival craft (conventional lifeboats or capsules).
Objectives
Training of delegates in the preparation, launching and handling of a survival craft in use at a mining installation.
Course content
Ensuring safety of passengers.
Communicating by radio and/or other means.
Launching the survival craft and navigating the survival craft and moving to a safe zone.
Preparing the survival craft for launching.
Boarding of passengers.
Maintaining the survival craft in an operational condition.
Contributing to carrying out drills and reacting to alarms.
Disembarking of passengers to a safe place.
Course details
Prerequisite training
The course participant must be in the possession of a valid certificate or stamp in the PSL of the NOGEPA 2.7A/B C
Medical requirement(s)
The course participant must be in the possession of a valid NOGEPA / OGUK / UKOOA / OLF / AWMF approved offshore medical certificate.
Course language
Dutch and English
Maximum No. of participants
12
Additional information
A certificate of proficiency in survival craft and rescue boats, other than fast rescue boats, based on the STCW as amended, could be accepted provided that the date of issue of the certificate is less than 2 years before enrolling in the course.
Registration costs (excl. VAT)
€ 10,00
Start dates
19-10-2023
Paleiskade 70
Den Helder
09:00
Available seats: 6
09-11-2023
Paleiskade 70
Den Helder
09:00
Available seats: 6