SURVIVAL AT SEA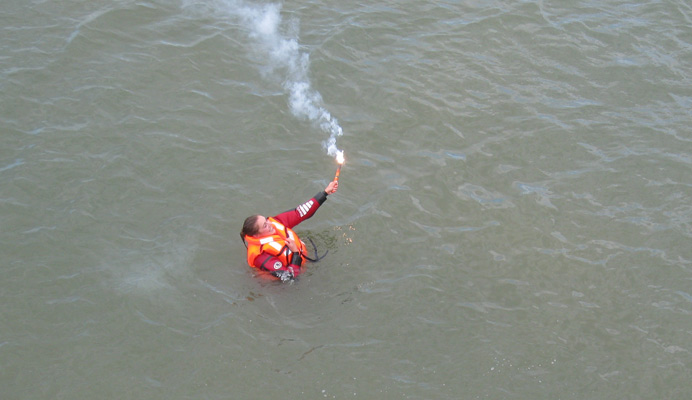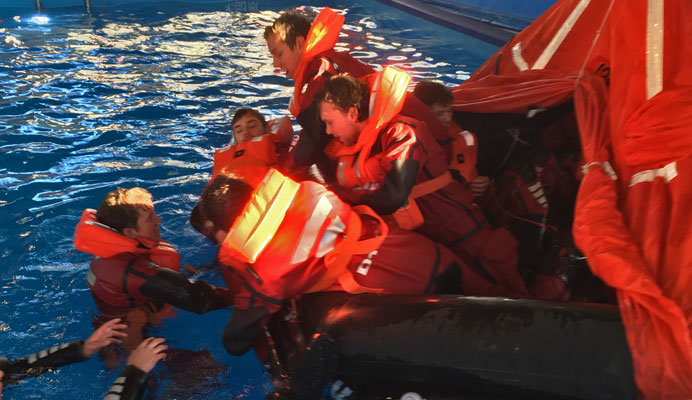 Course code
SaS
Validity certificate
5 years
Course duration
1 day
Course price (excl. VAT)
€365,00
Intended for
Personnel who need to be trained in the basic principles of survival at sea but does not belong to (regular) ships crew of merchant ship or fishery vessel. Personnel working in the offshore wind need to participate in the GWO Sea Survival training.
Objectives
To train the participant in de basic principles in survival at sea and familiarize with safety gear and equipment.
Course content
Helicopter rescue and heli hoist.
Launching a life-raft and right an inverted life-raft while wearing a lifejacket.
Theory personal survival- and ship borne emergency equipment.
Procedures in case of abandonment of a ship.
Theory in personnel and group survival techniques.
Basic knowledge of the risks of hypothermia.
Practical session in survival at sea, personnel and group survival techniques.
Course details
Prerequisite training
No specific knowledge required.
Medical requirement(s)
No medical certificate required.
Course language
Dutch and English
Maximum No. of participants
12
Additional information
This tailor made course is scheduled in consultation for groups with a minimum of 6 participants.
Registration costs (excl. VAT)
Start dates
30-10-2023
Paleiskade 70
Den Helder
09:00
Available seats: 6
30-11-2023
Paleiskade 70
Den Helder
09:00
Available seats: 10