GWO SEA SURVIVAL REFRESHER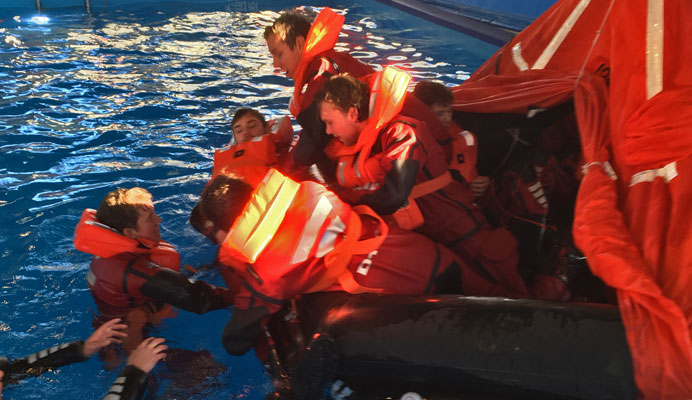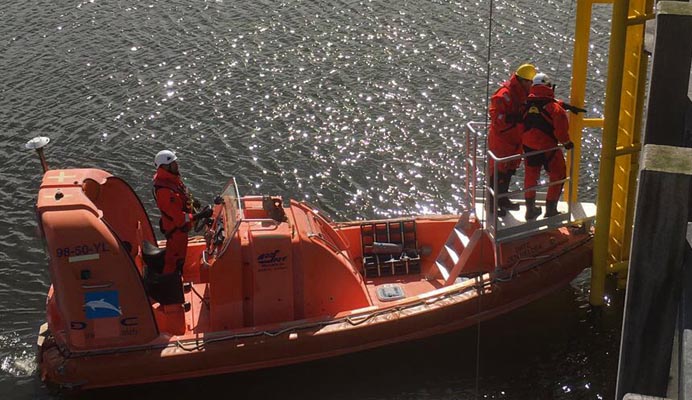 Course code
GWO SSR
Validity certificate
2 years
Course duration
1 day
Course price (excl. VAT)
€315,00
Intended for
Personnel working on offshore wind farms during construction and or maintenance.
Objectives
To train the delegates in acquiring a sufficient level of understanding of circumstances, hazards and skills in relation to safety techniques and basic emergency response actions, while working at (or traveling to and from) an offshore wind location (WTG).
Course content
Recovery and first aid treatment of a "man over board".
Evacuation from an offshore wind turbine to water by means of 'Constant Rate Descender'.
Sea Survival, personal and group survival techniques, sea rescue and helicopter rescue.
Knowledge of life saving appliances (LSA) and personal protective equipment (PPE).
Danger and symptoms of hypothermia and drowning.
Knowledge of SAR and GMDSS (Global Maritime Distress and Safety System)
Knowledge of the emergency and safety procedures on installations, vessels and wind turbine.
Safe transfer from vessel to dock, vessel to foundation (TP) and vessel to vessel. Boat transfers including the use of Self-Retractable Lifeline (SRL) & twin fall arrest lanyards.
Course details
Prerequisite training
The course participant must be in the possession of valid GWO Sea Survival (basic / refresher) ) registrations in WINDA.
Medical requirement(s)
No medical certificate required, delegate must be fit for work. A valid Offshore (NOGEPA / OGUK / OLF/ AWMF) or seafarers medical certificate is advised.
Maximum No. of participants
12
Additional information
For groups we can schedule this course in consultation. The training will be registered in WINDA.
Registration costs (excl. VAT)
€ 9,41
Start dates
21-11-2023
Paleiskade 70
Den Helder
08:30
Available seats: 10
21-12-2023
Paleiskade 70
Den Helder
08:30
Available seats: 10