HELICOPTER UNDERWATER ESCAPE TRAINING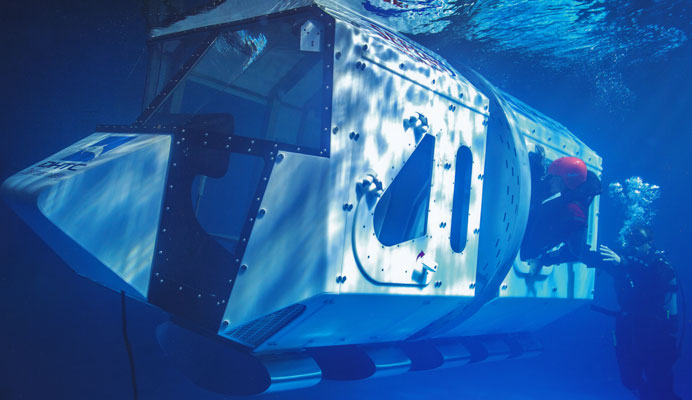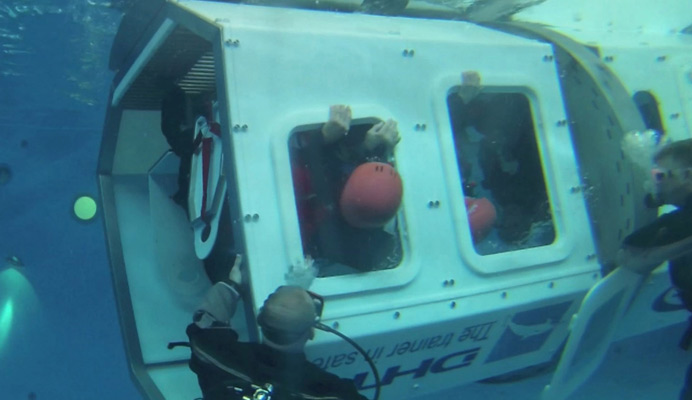 Course code
HUET basic
Validity certificate
4 years
Course duration
1 day
Course price (excl. VAT)
€630,00
Intended for
Helicopter passengers that (sometimes) fly to and from offshore installations, ships and offshore wind farms and not need a NOGEPA 0.4, 0.5A or 0.5B.
Objectives
To train the student how to escape from a helicopter while underwater.
Course content
Helicopter safety, familiarisation with procedures related to helicopter safety in various stages of the flight.
Preparation for an emergency landing.
Dry and wet emergency landing.
CA-EBS ( Compressed Air Emergency Breathing System) familiarization.
Abandoning helicopter in various situations; floating upright and capsized in the water.
Course details
Prerequisite training
No specific knowledge required
Medical requirement(s)
The course participant must be in the possession of a valid NOGEPA / OGUK / UKOOA / OLF / AWMF approved offshore medical certificate Or a valid Pilot medical / Divers medical or Seafarers medical certificate and if possible including the 'Fit for CA-EBS Wet Training registration'.
Course language
Dutch and English
Maximum No. of participants
12
Additional information
None
Registration costs (excl. VAT)
Start dates
For course dates, please contact the DHTC booking office, Phone:
+31 (0)223 - 62 50 70
or
info@dhtc.nl