COXSWAIN FAST RESCUE CRAFT NOGEPA 2.3A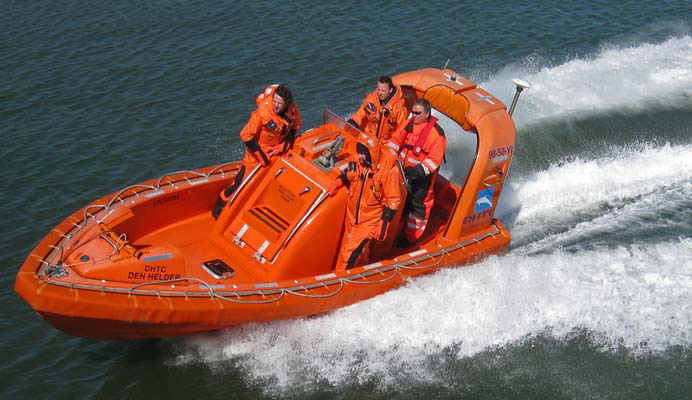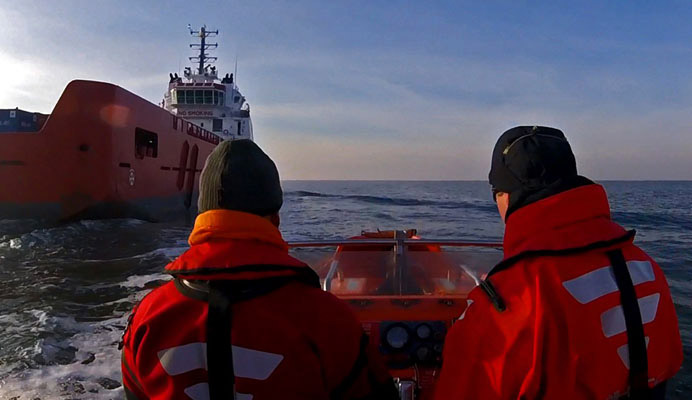 Course code
NOGEPA 2.3A
Validity certificate
2 years
Course duration
2,5 day
Course price (excl. VAT)
€1075,00
Intended for
Everyone who is designated to act as a crew member of a Fast Rescue Craft at an offshore mining installation.
Objectives
Training the delegate in the theory and practice of determining the state of readiness, launching, taking on board and handling of the MOB boats in use by the mining companies, and the performance of rescue operations with these boats.
Course content
Participating in a capsize drill.
Take command in all situations that arise concerning the rescue of persons who have fallen overboard.
Search pattern with navigational aids e.g. compass, PLB, homing device, GPS equipment.
Basic concepts of good seamanship determine a course and steer by compass, operate the equipment on board the MOB boat.
Check the state of maintenance and readiness of the MOB boat.
Recovery and transport of a victim from the water.
The execution of all procedures associated with launching, recovery and MOB rescue operations.
Course details
Prerequisite training
No specific knowledge required, a valid NOGEPA 0.5 advised
Medical requirement(s)
The course participant must be in the possession of a valid NOGEPA / OGUK / UKOOA / OLF / AWMF approved offshore medical certificate.
Course language
Dutch and English
Maximum No. of participants
8
Additional information
None
Registration costs (excl. VAT)
€ 10,00
Start dates
08-06-2020
Paleiskade 70
Den Helder
09:00
Available seats: 5
01-07-2020
Paleiskade 70
Den Helder
09:00
Available seats: 5
22-07-2020
Paleiskade 70
Den Helder
09:00
Available seats: 8
03-08-2020
Paleiskade 70
Den Helder
09:00
Available seats: 8
24-08-2020
Paleiskade 70
Den Helder
09:00
Available seats: 8
09-09-2020
Paleiskade 70
Den Helder
09:00
Available seats: 8
30-09-2020
Paleiskade 70
Den Helder
09:00
Available seats: 8
05-10-2020
Paleiskade 70
Den Helder
09:00
Available seats: 8
02-11-2020
Paleiskade 70
Den Helder
09:00
Available seats: 8
11-11-2020
Paleiskade 70
Den Helder
09:00
Available seats: 8
25-11-2020
Paleiskade 70
Den Helder
09:00
Available seats: 8
16-12-2020
Paleiskade 70
Den Helder
09:00
Available seats: 8