BANKSMAN OFFSHORE NOGEPA 1.9A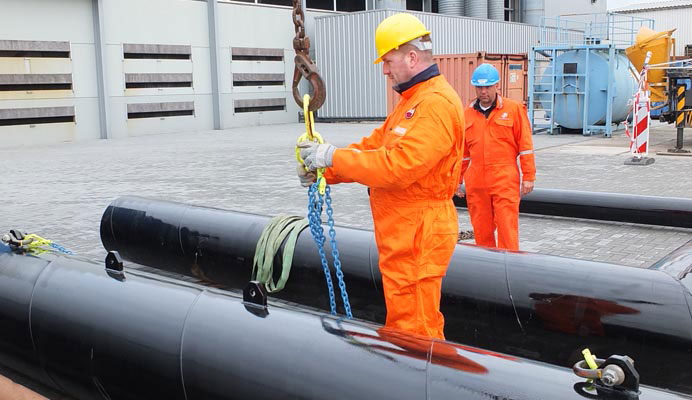 Course code
NOGEPA 1.9A
Validity certificate
4 years
Course duration
3 days
Course price (excl. VAT)
€999,00
Intended for
Employees involved in an offshore installation lifting activities.This course can also be organized as preparation for the course Crane operator offshore.
Objectives
To ensure that the delegate is able to act safely and efficiently as banksman during hoisting activities.
Course content
Hoisting equipment
Attaching loads
Hand and arm signals
Cooperating with the crane operator (practice)
Theoretical and practical test / assessment on the last course day.
Course details
Prerequisite training
No specific knowlegde required
Medical requirement(s)
The course participant must be in the possession of a valid NOGEPA / OGUK / UKOOA / OLF / AWMF approved offshore medical certificate.
Course language
Dutch (for groups also in English on request).
Maximum No. of participants
6
Additional information
This course is provided and certified by our partner SOMA Training. For course dates in Harderwijk please visit de SOMA website: www.somatraining.nl
Registration costs (excl. VAT)
€ 10,00
Start dates
24-02-2020
Zeilmakersweg 10
Den Helder
09:00
Available seats: 1
11-03-2020
Zeilmakersweg 10
Den Helder
09:00
Available seats: 2
30-03-2020
Zeilmakersweg 10
Den Helder
09:00
Available seats: 3
06-04-2020
Zeilmakersweg 10
Den Helder
09:00
Available seats: 6
03-06-2020
Zeilmakersweg 10
Den Helder
09:00
Available seats: 6
24-06-2020
Zeilmakersweg 10
Den Helder
09:00
Available seats: 6
08-07-2020
Zeilmakersweg 10
Den Helder
09:00
Available seats: 5
29-07-2020
Zeilmakersweg 10
Den Helder
09:00
Available seats: 6