BASIS VEILIGHEIDSTRAINING VISSERSVAARTUIGEN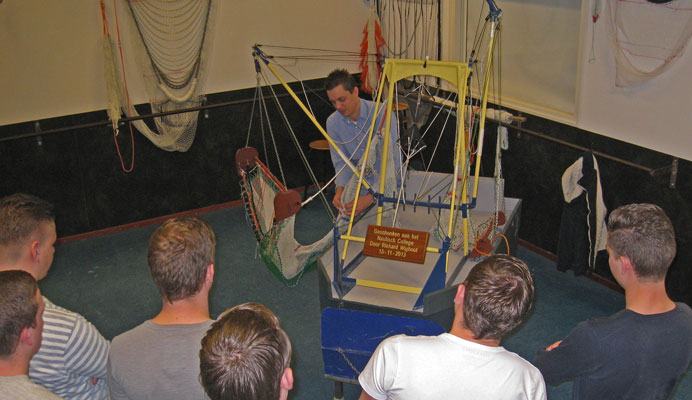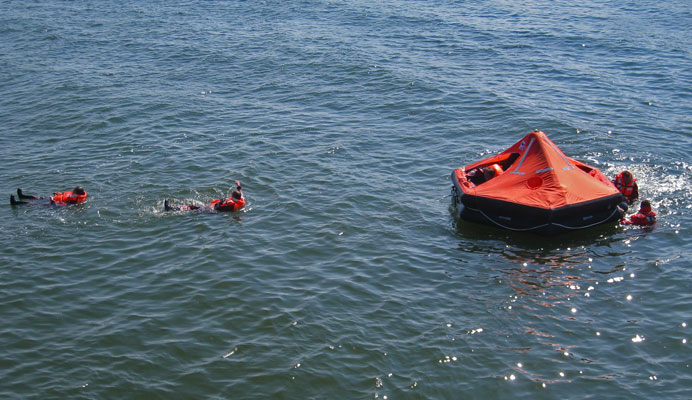 Course code
BT Fishery
Validity certificate
No expiry
Course duration
5 days
Course price (excl. VAT)
€1155,00
Intended for
Fishermen working on a sea going fishing vessels and must comply with Article 44 Dutch Fishing Manning Order.
Objectives
Familiarization and basic safety training. Participants acquire a minimum level of understanding the circumstances and hazards and the control measures for these. During the course there is special attention for safety on board fishing vessels.
Course content
Don and use an immersion suit, personal and group survival techniques, survival at sea
Fire prevention and fire fighting, including the use of breathing apparatus.
Take precautions to prevent pollution of the marine environment.
Elementary first aid and transport of casualties.
Personal safety and social responsibilities and fatigue.
General safety on board fishing vessels and prevention of accidents
Fishing methods and specific risks of each fishing methode.
Written tests, must be completed with satisfactory results.
Course details
Prerequisite training
No specific knowledge required.
Medical requirement(s)
The course participant must be in the possession of a valid seafarers medical certificate. On the first course day you must submit a copy of the medical certificate upon arrival.
Maximum No. of participants
12
Additional information
The participant (if passed) receives 2 certificates: Basis Veiligheidstraining Zeevisvaart (Basic Safety Training Fishery) & Basic Safety Training STCW A-VI / 1(table 1 - 4).
Registration costs (excl. VAT)
Start dates
For course dates, please contact the DHTC booking office, Phone:
+31 (0)223 - 62 50 70
or
info@dhtc.nl