XXBOAT TRANSFER & TP LANDING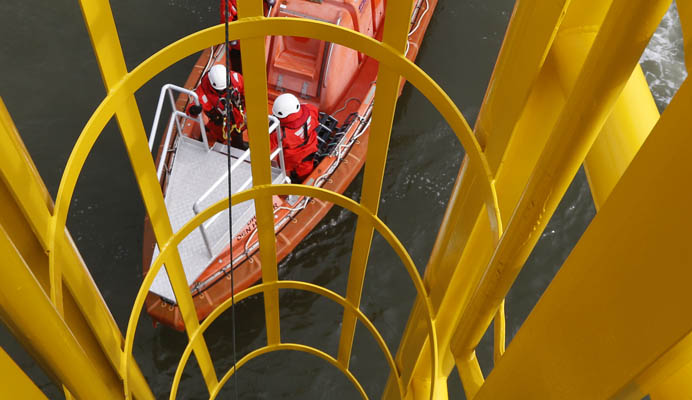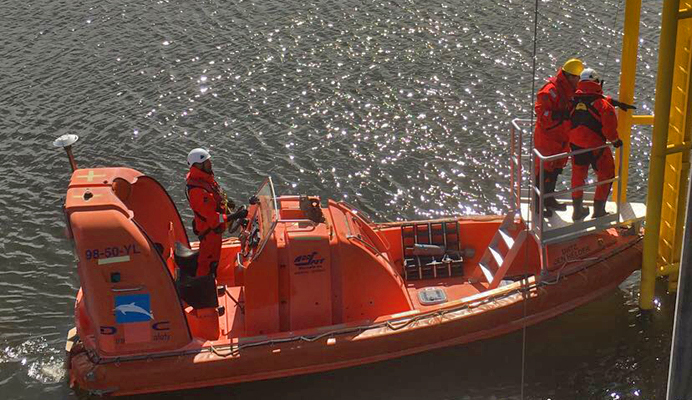 Course code

Validity certificate
2 years
Course duration
1 day
Course price (excl. VAT)
On request
Intended for
Everyone who does not need a GWO certified training in safe transfer from a boat to an offshore WTG. Please be advised this training is not GWO certified. If a GWO recognised certificate is required, you need to book the GWO Sea Survival course.
Objectives
Safe access to an offshore WTG via the TP by means of a boat landing, including safely returning to the boat from the TP.
Course content
Introduction safety offshore and knowledge of risks during boat transfers.
Types of boat landings on an offshore WTG.
Knowledge of life saving appliances (LSA) and personal protective equiment (PPE).
Safe transfer from vessel to dock, vessel to foundation and vessel to vessel, boat transfers.
Practical exercises at sea and the DHTC training platform.
Course details
Prerequisite training
No specific knowledge required.
Medical requirement(s)
No medical certificate required, delegate must be fit for work. A valid Offshore (NOGEPA / OGUK / OLF/ AWMF) medical certificate is advised.
Course language
Dutch and English
Maximum No. of participants
12
Additional information
DHTC Tailor made course to scheduled in consultation for groups.
Registration costs (excl. VAT)
Start dates
For course dates, please contact the DHTC booking office, Phone:
+31 (0)223 - 62 50 70
or
info@dhtc.nl