MARINE TRANSFER & BOAT LANDING TRAINING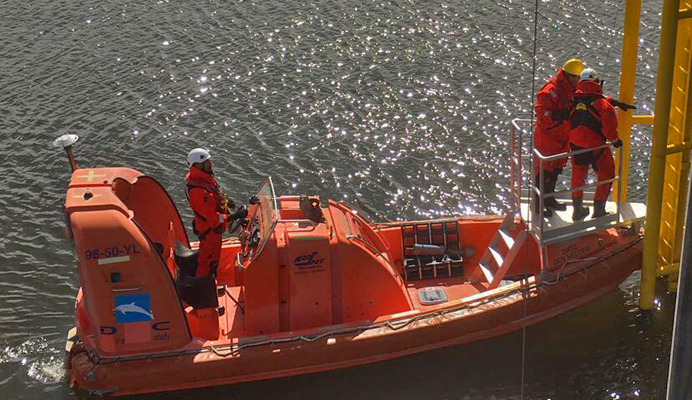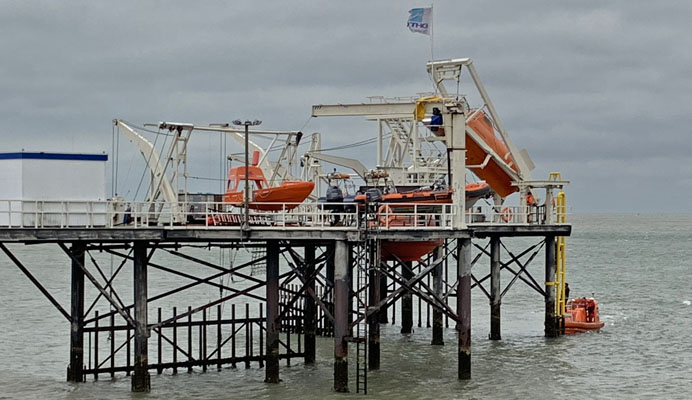 Course code
Boat Landing
Validity certificate
2 years
Course duration
4 hours
Course price (excl. VAT)
€225,00
Intended for
Everyone who needs to be trained in using the boat landing as used at offshore wind turbines, (ship to crew tender, crew tender to TP) in a safe way. This tailor made course will not be registered in WINDA.
Objectives
To train the delegates in safe use of the boat landing system as used on ships and TP in de offshore wind industry.
Course content
Theory safety procedures and use of LSA & PPE in use during Boat landings.
Theory safe transfer ship to CTV / crew tender, crew tender to ship and CTV / crew tender to transition piece.
Practical sessions: Safe transfer from vessel to dock, vessel to foundation (TP) and vessel to vessel, boat transfers.
The DHTC training platform, located in the entrance of the seaport of Den Helder, is used for practical training.
Course details
Prerequisite training
No specific knowledge required.
Medical requirement(s)
No medical certificate required, delegate must be fit for work. A valid Offshore (NOGEPA / OGUK / OLF/ AWMF) or Seafarers medical certificate is advised.
Course language
Dutch and English
Maximum No. of participants
10
Additional information
This tailor made course is also scheduled in consultation for groups as from 6 persons.
Registration costs (excl. VAT)
Start dates
For course dates, please contact the DHTC booking office, Phone:
+31 (0)223 - 62 50 70
or
info@dhtc.nl